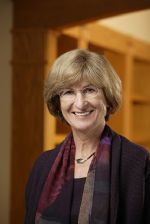 SUNY Buffalo Law School (United States)
Lynn Mather is a Professor of Law and Political Science at SUNY Buffalo Law School. From 2002-2008, she was director of the Baldy Center for Law & Social Policy, an interdisciplinary research center on law and legal institutions. Before moving to Buffalo, Mather held the Nelson A. Rockefeller Chair in Government at Dartmouth College. Her scholarship has addressed the transformation of disputes and the role of lawyers in litigation in different areas of law.
Her recent books include Lawyers in Practice: Ethical Decision Making in Context (2012, with Leslie Levin), Private Lawyers and the Public Interest: The Evolving Role of Pro Bono in the Legal Profession (2009, with Robert Granfield), and Divorce Lawyers at Work: Varieties of Professionalism in Practice (2001, with Craig McEwen and Richard Maiman), which received the C. Herman Pritchett Award from the American Political Science Association for the best book in the field of law and courts. Her earlier books include Empirical Theories About Courts (1983) and Plea Bargaining or Trial? The Process of Criminal-Case Disposition (1979).
Mather teaches courses in Legal Profession, Statutory Interpretation, Courts and Social Change, and Empirical and Theoretical Perspectives on Litigation. She has been President of the Law and Society Association, chair of the Law and Courts Section of the American Political Science Association, and a member of the Research Committee of the Association for American Law Schools. She has also been a visiting scholar at UCLA School of Law, the London School of Economics, and the Brookings Institution