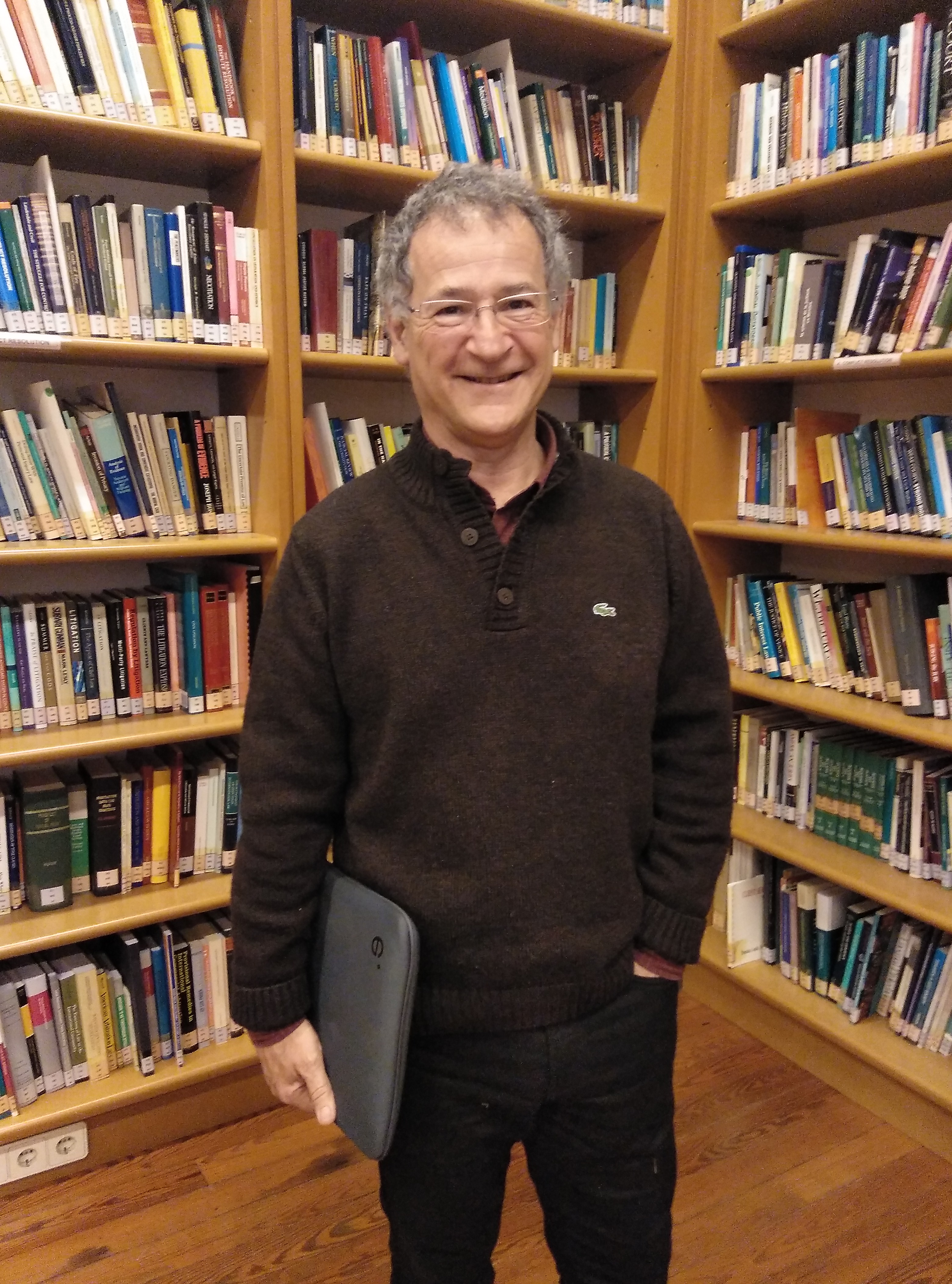 University of the Basque Country (Spain
Joxerramon Bengoetxea obtained his Law degree from the UPV/EHU and his Ph.D from the University of Edinburgh.
He is Full Professor of Legal Theory, Sociology and Philosophy of Law at the UPV/EHU, Professor of Jurisprudence in the Law Degree and Professor of Comparative Legal Cultures in the International Master in Sociology of Law, Coordinator of the International Master in Sociology of Law and the Sociology of Law PhD Subprogram, within the Doctorate Program "Globalisation at stake", Coordinator/Director of ehuGune, UPV/EHU Rector's Program, Secretary General of EuroBasque, Basque Council of the European Movement, Member of the Basque Country Arbitration Commission, Trustee of the Board of Trustees of the International Institute of Legal Sociology of Onati (IISJ), representing the Research Committee for the Sociology of Law (RCSL) and Member of the Scientific Advisory Board, University of Helsinki.
Publications include "The Legal Reasoning of the European Court of Justice" (OUP, 1993), "Zuzenbideaz Teoria Kritiko Trinkoa" (IVAP, 1993), "La Europa Peter Pan", "El constitucionalismo europeo en la encrucijada" (IVAP, 2005) and "Neil MacCormick y la Razón Práctica Institucional" (Peru, 2015); six edited books and/or journal issues and over 150 articles or book chapters on issues of legal reasoning and legal theory, judicial interpretation and legal drafting, sociology of the judiciary, substantive EC law and constitutional law of the EU, the issue of regionalism and governance in the EU, comparative law and legal culture, political philosophy (theory of sovereignty, federalism, nationalism, secession and European integration), transitional justice of the Basque Country, Spain and Europe, or governance in sustainable development.