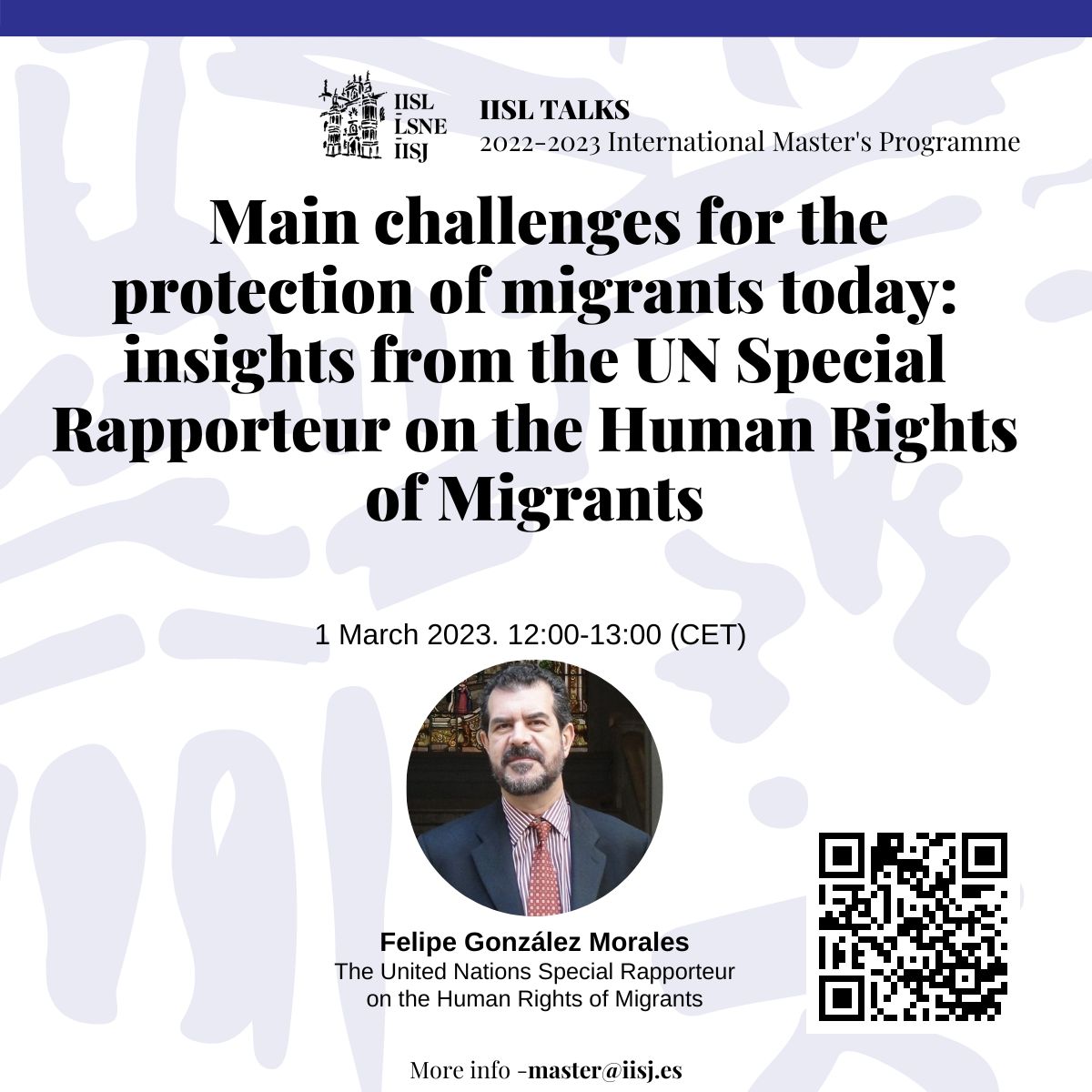 Are you interested in knowing which are the main challenges for the protection of migrants today?
Eugenia Relaño Pastor has invited Felipe González Morales as a special feature of her course "Human Dignity in Legal Procedures" in the International Master's in Sociology of Law.
He is about to accomplish his six-years mandate as UN Special Rapporteur on the Human Rights of Migrants. He will share with us his expertise, next March 1, at 12:00 (CET) (via Zoom).
This will be a talk with discussion, so we invite you to contribute with your questions.
To attend the talk/discussion please fill in this form:
https://www.iisj.net/en/talks/master-programme-talks/unspecialrapporteurtalkregistration-form