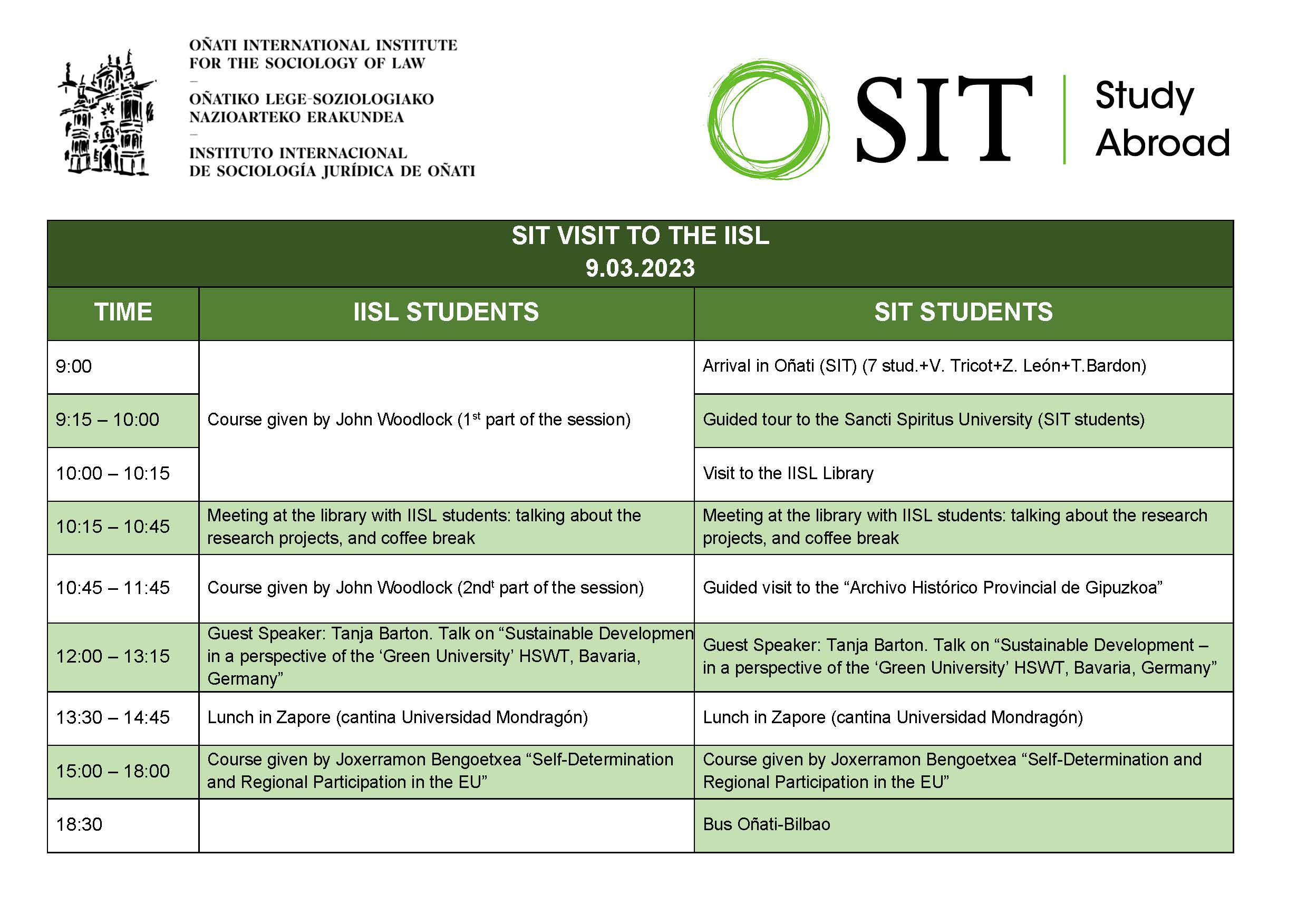 Every year, some students and professors from SIT (School for International Training) visit us at the International Institute for the Sociology of Law, its library and enjoy from different activities together with our Masters' students.
This time, on March 9, these will be the main academics activities:
12:00 - Tanja Barton. Talk on "Sustainable Development – in a perspective of the 'Green University' HSWT, Bavaria, Germany

15:00 - Joxerramon Bengoetxea "Self-Determination and Regional Participation in the EU".