Law and the Precarious Home (Helen Carr, Brendan Edgeworth, Caroline Hunter) and Criminologies of the Military (Ben Wadham, Andrew Goldsmith) have come to engross the Oñati International Series in Law and Society, published by Bloomsbury-Hart. They can be purchased in hardback, ePub or PDF format, online.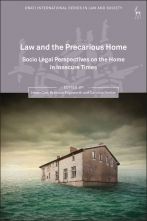 Law and the Precarious Home explores the emergent and internationally widespread phenomenon of precariousness, specifically in relation to the home. It maps the complex reality of the insecure home by examining the many ways in which precariousness is manifested in legal and social change across a number of otherwise very different jurisdictions. By applying innovative work done by socio-legal scholars in other fields such as labour law and welfare law to the home, Law and the Precarious Home offers a broader theoretical understanding of contemporary 'precarisation' of law and society.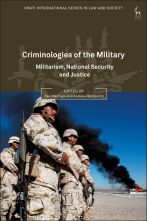 Criminologies of the Military offers one of the first analyses of criminologies of the military from an interdisciplinary perspective. While some criminologists have examined the military in relation to the area of war crimes, this collection considers a range of other important but less explored aspects such as private military actors, insurgents, paramilitary groups and the role of military forces in tackling transnational crime. Drawing upon insights from criminology, this book's editors also consider the ways the military institution harbours criminal activity within its ranks and deals with prisoners of war.