YOUTUBE CHANNEL https://youtube.com/channel/UCzTTPby1MXuKbjphAXGsx2g




How to Handbook the Sociology of Law? 20 December, 16:00 (CET)
Jiri Priban, James Campbell and Mónica Arango

Sociology of Law is an established science with its founding scholars, strong traditions and histories, canonical knowledge, intellectual heresies, and very dynamic recent developments.
This successfull event (more than 130 registrations) has discussed the process of editing a research handbook on the Sociology of Law, especially connecting its origins and genealogy with current state and future ambitions. It will also identify the sociology of law's subjects, basic concepts, methods and methodologies, specialisations, and contexts.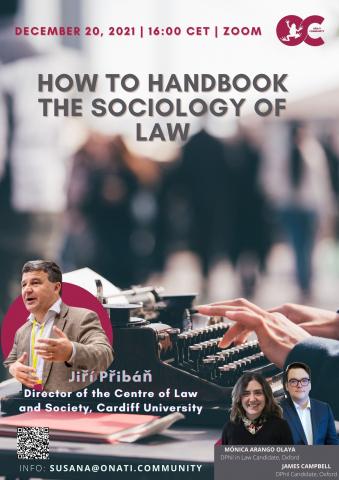 For more information:
Susana Arrese Murguzur
Master coordination
Avenida de la Universidad, 8
Apartado 28
20560 Oñati (Gipuzkoa) - Spain
T: +34 943 78... Ver teléfono

E: s.arrese@iisj.es


@IISJOnati