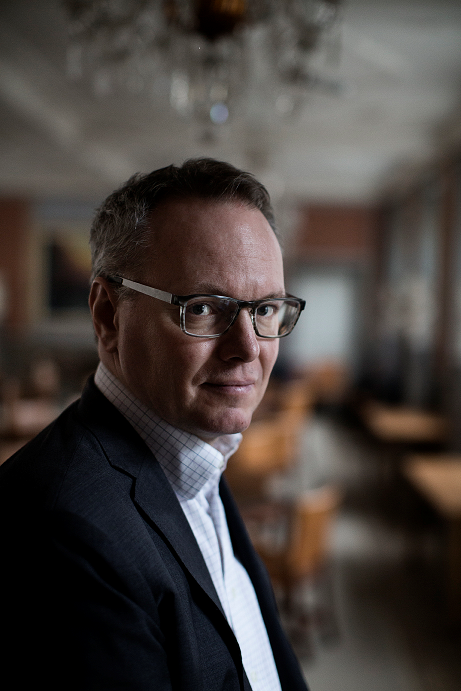 University of Copenhagen (Denmark)
Transnationalisation, Authority and Sociology of Law
Mikael Rask Madsen is a professor of European Law and Integration at the Faculty of Law, University of Copenhagen. Trained as both a lawyer and sociologists, his research focuses on international law and institutions, the evolution of the legal profession, human rights, and the transformation of the state since the Second World War.
He received his law degree from the Faculty of Law, University of Copenhagen and a master's degree in the sociology of law from International Institute for the Sociology of Law, Oñati. He then obtained a MA degree (D.E.A) in sociology and doctoral degree from l'École des Hautes Études en Sciences Sociales (EHESS), Paris.
He has been a visitor at numerous universities over the years, most recently Université Paris II, Panthéon – Assas, Cambridge University, Lauterpacht Centre, New York University, School of Law, Hertie School of Governance, Berlin and Hebrew University, Jerusalem.
He is the founder of two research centres, the Centre for Studies in Legal Culture and most recently iCourts, the Danish National Research Foundation's Centre of Excellence on International Courts. As director of iCourts, he has developed extensive training programmes for junior researchers and hosted more than 200 junior researchers at the centre since its launch in 2012.At iCourts, he has also directed large comparative studies of the development of international courts and their different trajectories.
He is the author of numerous books and articles, including International Court Authority (Oxford University Press), co-edited with KJ Alter & LR Helfer, 'Between Universalism and Regional Law and Politics: A Comparative History of the American, European and African Human Rights Systems' in International Journal of Constitutional Law, co-authored with A Huneeus, and Sovereignty, Substance, and Public Support for European Courts' Human Rights Rulings,' American Political Science Review, co-authored with J. Mayoral, E. Voeten and A. Strezhnev.
His research has been recognized by a number of prizes, including the Elite Researcher Prize, the Carlsberg Research Prize and the Prize for best article published in The International Journal of Constitutional Law (I.CON).