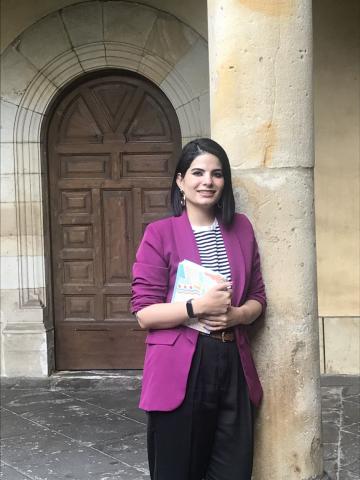 Universidad:
Universidad Metropolitana
Venezuela
09 Dec 2022
to
23 Dec 2022
Biography:
Victoria Capriles is a Venezuelan attorney, human rights defender, and consultant in migration, human trafficking, and human rights, with experience in strategic litigation and advocacy in international instances of the inter-American and universal human rights system. She's licensed to practice law in both Venezuela and Mexico.
Prof. Capriles has several publications in peer-reviewed journals, as well as book chapters, and has coordinated two books, one on the Venezuelan migration and refugee crisis and another one regarding gender-based violence in Venezuela, both edited by the "Centro de Investigaciones Históricas Mario Briceño Iragorry" and the UNIMET's Human Rights Center. She has presented her research in national and international forums, such as Stanford University.
Prof. Capriles works as a professor in the Department of International Studies of the Metropolitan University (Unimet, Caracas, Venezuela) and as Executive Director of the Human Rights Center. She documents and denounces serious human rights violations, emphasizing the Venezuelan migration and refugee crisis.
An attorney from Unimet, M.A. in Sociology of Law from the Oñati International Institute for the Sociology of Law, Cum Laude; M.A. in Political and Government Studies from Unimet, with advanced studies on International Refugee Law, and is currently pursuing a Ph.D. in Political Science at the Simón Bolívar University.
Time in Oñati:
It is always a pleasure to come back to Oñati and the IISL. I was a guest researcher this time, thanks to a residence grant generously provided by the IISL Patronage. I stayed at the Antixena, a beautiful 18th Century building, and I conducted my PhD research at the incredible library, one of the world's best regarding socio-legal studies, which greatly assisted me in my research. It contains hundreds of books about diaspora creation, human rights, women and migration, and refugee issues.
As usual, it is not just the Institute and library that contribute to a memorable stay. It is the opportunity to meet people from all over the world (from master students to other visiting scholars), mingle with the Oñatiarras, and spend time hiking through Oñati's beautiful mountains and landscapes.
Thanks to all of the IISL staff for being so accommodating and warm as always, I leave feeling inspired and grateful.
I hope to come back very soon!
Eskerrik asko eta laster arte!
Para más información:
Workshop Coordination Team
Avenida de la Universidad, 8
Apartado 28
20560 Oñati (Gipuzkoa) - Spain
T: +34 943 78... Ver teléfono
E: workshop@iisj.es

@IISJOnati