Oñati-IISL eNewsletter - eBoletín del IISJ-Oñati. Number 57, December 2018

News about the Institute-Noticias sobre el Instituto

La UPV firma un convenio con el IISJ

El pasado 28 de septiembre se firmó un importante Convenio de Colaboración entre la UPV/EHU y el IISJ, en virtud del cual se refuerzan las relaciones que ambas instituciones mantienen desde 1990, cuando se firmó el primer acuerdo de cooperación. El Convenio supone un avance muy notable en dos aspectos muy importantes para el IISL. El primero se refiere al apoyo financiero que la UPV/EHU brinda al IISJ para hacer posible la contratación de la figura de Director/a Científico/a del IISL, que adquiere ahora el reconocimiento de Profesor/a Distinguido/a. A su vez, incorpora la previsión específica de que esa responsabilidad pueda ser asumida por personal de la propia universidad, en cuyo caso la UPV/EHU se compromete a ceder, sin costo alguno para el IISJ, la dedicación a media jornada de la persona seleccionada para la asunción de la dirección científica del IISJ. El segundo aspecto, igualmente importante, se refiere al fortalecimiento de la cooperación entre ambas instituciones en materia de acceso y uso de los documentos de sus respectivos fondos bibliográficos, servicios e infraestructuras, así como a la colaboración en materia de información y difusión de eventos. Ello supone un incremento muy significativo de los fondos bibliográficos, tanto en libros como en suscripciones, accesibles desde el IISL.

El Convenio supone avances en los aspectos de apoyo financiero y fortalecimiento de la cooperación

Este nuevo Convenio, junto con el firmado en 2006, en virtud del cual el Máster en Sociología Jurídica del IISJ adquirió la condición de Máster Oficial de la UPV/EHU, constituyen los dos elementos claves sobre los que se edifica la colaboración entre ambas instituciones, en cuya gestación y seguimiento ha tenido especial implicación el Profesor Joxerramon Bengoetxea, Director Científico del IISL en el periodo 2005-2007, cuyo impulso ha sido clave desde entonces hasta el presente.

El IISJ quiere agradecer a su vez por este medio el valioso apoyo que nos brinda la UPV/EHU.

Congresses

Gran éxito del congreso sobre Gakoa, organizado por el IISJ

Más de 120 personas participaron en el congreso del Gobierno Vasco sobre la iniciativa Gakoa, programa de reeducación de hombres condenados por violencia de género, para cuya organización se confió en el IISJ. El congreso se celebró en el Bizkaia Aretoa de Bilbao, el 12 y 13 de noviembre, y todas las actividades -charlas, presentaciones, mesas redondas, etc.- gozaron de una alta participación y se presentaron ponencias de gran interés.

Haga clic aquí para ver más fotos.

El IISJ agradece al Departamento de Trabajo y Justicia del Gobierno Vasco la confianza depositada en su equipo.

El futuro del trabajo que queremos, un debate global (Centenario OIT-ILO Centenary)
Oñati, 10 y 11 de abril

Este congreso está siendo organizado.

Linking Generations for Global Justice (RCSL-IISL Joint Congress, IISL's 30th Anniversary)
Oñati, 19 to 21 June

Registration is open until 15 April. 28 January is the last day for early bird registration fee! Apply here, or learn more about the Congress here.

Call for workshops 2020

Call for 2020 workshops - Total logistical and planning support!

We invite applications to hold workshops at its facilities in 2019. The Institute provides modern, full-equipped meeting rooms of various sizes, excellent accommodations in its Residence, arrangements at local restaurants at very reasonable prices, free bus service from/to the nearest airport and train station, total logistical and planning support.

For further information: malen@iisj.es
Deadline: 8 February 2019.

Propuestas de workshops 2020 - ¡Total ayuda logística y de organización!

Os invitamos a presentar propuestas para celebrar reuniones utilizando las instalaciones de Oñati durante el año 2020. El Instituto dispone de varias salas de reuniones modernas y bien equipadas de varios tamaños, excelente alojamiento en su Residencia, contactos con restaurantes locales a precios razonables, servicio de bus gratis desde, o al más próximo, aeropuerto o estación ferroviaria, total ayuda logística y de organización.

Para más información, escribir a: malen@iisj.es
Fecha límite: 8 de febrero de 2019.

Oñatiko Udala Grant

Urtarrilaren 31 arte | Convocatoria abierta hasta el 31 de enero | Deadline for applications: 31 January

Oñatiko herriari ekarpena egiten dioten Gizarte Zientzien eta Zuzenbidearen alorreko ikerketa proiektuak sustatzea da helburua. Proiektu horiek mota hauetakoren batekoak izan beharko dute: ikerketa proiektuak, doktoretza azterlanak edota fenomeno juridikoak aztertzen dituzten gizarte zientzialarien arteko nazioarteko lankidetzaren emaitzak. Beka 4.000 eurokoa da.

Se dará una beca de 4.000 euros para financiar proyectos que hagan una aportación al pueblo de Oñati, relacionados con las Ciencias Sociales y el Derecho, que guarden una relación estrecha con los aspectos sociojurídicos del autogobierno local, actividad ciudadana e identidad nacional.

Social science and law-related projects contributing to the town of Oñati and with a close relation to the socio-legal aspects of local self-government, civic activity and/or national identity will be funded with
4,000 euros. These may be research projects, PhD studies or international collaboration between social scientists looking into legal phenomena.

Gehiago jakiteko: Oñatiko Udala beka | Más información: Beca Oñatiko Udala | Read more: Oñatiko Udala grant

International Master's in the Sociology of Law

2019-20 - 30th Master Programme

One-year programme (60 ECTS) taught entirely in English. Accredited by the UPV/EHU (University of the Basque Country).

Deadline for applications: 28 February 2019.

13 two- week courses + Master's Thesis Research Project

[Courses & teachers] [Application form]

You can also attend single courses of the programme, as well as of the 2018-19 programme.

For instance:

Further information: susana@iisj.es

Linda Della Ragione (Master's programme 2013/14) received her PhD in Sociology on 29 November. She defended her thesis called The Use and Abuse of the Female Body in Advertising. A Comparative Analysis, directed by Dr. Maggy Barrère, at the Faculty of Law of the University of the Basque Country (UPV/EHU). The jury members were Maggie Bullen, María José Fariñas and Letizia Mancini. Congratulazioni, Linda!

Teemu Turunen es embajador de Finlandia en Argentina. En octubre, ofreció la charla titulada Educación: el desafío estratégico de las ciudades, enmarcada en el foro internacional del mismo nombre, organizado por el Punto de Encuentro Pensar Mar del Plata, con la presencia de representantes de la Organización de Estados Iberoamericanos (OEI).

Camilo Umaña ha presentado recientemente su libro titulado La justicia al encuentro de la paz en contextos de transición: reflexiones actuales para desafíos colombianos (Bogotá, Universidad Externado de Colombia).

Luis González Placencia es el nuevo rector de la Universidad Autónoma de Tlaxcala, en México. ¡Enhorabuena!

Iker Barbero ha sido nombrado 2018 Associated Professor de la UPV/EHU.

Prof. Mikael Rask Madsen, Director of the Danish National Research Foundation's Centre of Excellence for International Courts (iCourts), will deliver a public lecture on International Courts and the Populist Onslaught: The Case of the European Court of Human Rights on 27 February 2019. Sign up here.

Yordanka Bekirska has participated in a final session of the Human Rights Commission at the European Bar Federation, in Bilbao (15 December), and in early December, she was awarded Lawyer of the Year for Bulgaria in the category International Justice at the 2018 Justice Awards. Yordanka graduated from the IISL in 2005, and she went on to become a Human Rights Lawyer. Since 2014, she is the Executive Director of Bulgarian Lawyers for Human Rights Foundation, one of the biggest Human Rights NGOs in her native Bulgaria.
LSNEren webgunea, orain euskaraz ere bai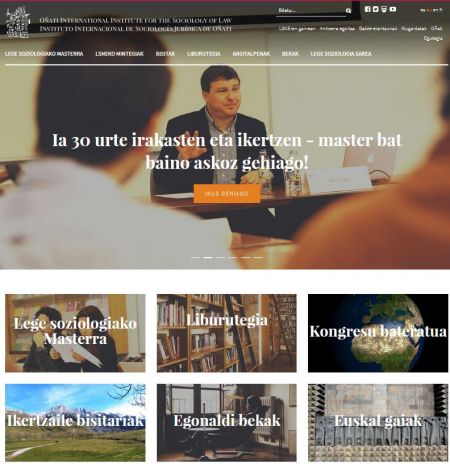 LSNEren webgunearen eduki guztiak euskaraz daude aurrerantzean. Orain arte, bere nazioarteko izaera dela-eta, batik bat ingelesezko edukiak eguneratu izan dira. Lehendik zenbait informazio euskaraz zeuden arren, sail guztiak eta haien barruko testuak euskaratu ditu LSNEko Leire Kortabarriak. Helburua da epe ertainean frantsesezko bertsioa ere eskaini ahal izatea.
Horrez gain, atal berezi baten (Euskal gaiak) batu dira LSNEko ikasleek eta bertatik pasa diren ikertzaileek euskal gaien inguruan idatzi dituzten artikuluen gaineko erreferentziak, eta, zenbait kasutan, baita artikuluekiko loturak ere. Atal hori etengabe eguneratzen joango da.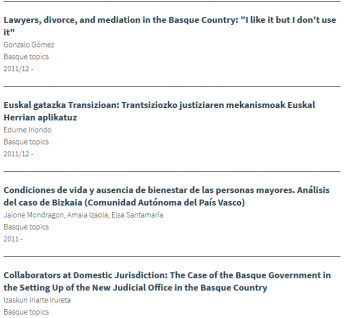 Vol 8, No 4 (2018): La transformación de las enseñanzas jurídicas y criminológicas desde las clínicas por la justicia social
December 2018 - Issue edited by Maggy Barrère and Juana Goizueta (Faculty of Law, Euskal Herriko Unibertsitatea / University of the Basque Country).
Maggy Barrère, Juana Goizueta: Introducción: la transformación de las enseñanzas jurídicas y criminológicas desde las clínicas por la justicia social (Introduction: the Transformation of Legal and Criminological Teachings from Clinics for Social Justice) [+PDF]
Las clínicas jurídicas en su diversidad
María Hernández Torrales: Clínica de Asistencia Legal de la Escuela de Derecho de la Universidad de Puerto Rico: formando juristas sensibles a la necesidad del cambio social y acceso a la justicia (The Legal Aid Clinic of the University of Puerto Rico School of Law: Educating Future Lawyers Sensible to the Need of Social Change and Access to Justice) [+PDF]
Miguel Ángel Ramiro Avilés, Paulina Ramírez Carvajal: El acceso a la justicia por las personas con VIH: la experiencia de la Clínica Legal de la Universidad de Alcalá como aprendizaje-servicio (Access to Justice for HIV Persons: the Experience of the University of Alcalá's Legal Clinic as Service-Learning) [+PDF]
Aitziber Mugarra, Asier Martínez de Bringas: La Clínica Jurídica Loiola: Un proyecto de lucha por la Justicia Social (Loiola Legal Clinic: a Project to Fight for Social Justice) [+PDF]
Miguel Presno Linera: Un proyecto de innovación docente y de transformación social: la Clínica del Máster en protección jurídica de las personas y los grupos vulnerables de la Universidad de Oviedo (A Teaching Innovation and Social Transformation Project). [+PDF]
Experiencias de colaboración entre clínicas
Itziar Alkorta Idiakez, Marie Lamarche, Marie Deramat: La Integración Curricular De Las Enseñanzas Clínicas: Una Experiencia Transfronteriza (The Curricular Integration of Clinical Teachings: a Cross-Border Experience). [+PDF]
El modelo clínico de la UPV/EHU
Ana Isabel Pérez Machío, Juana Goizueta, Ana Rosa González: Las Prácticas De Grado Desde La Clínica Jurídica Por La Justicia Social De La UPV/EHU (Compulsory External Work Experience Internship from the Legal Clinic for Social Justice of the UPV/EHU). [+PDF]
Maggy Barrère: La investigación jurídica desde una perspectiva contra-hegemónica: los TFG y TFM desde la Clínica Jurídica por la Justicia Social de la UPV/EHU (Legal research from a counter-hegemonic view: Final Degree Projects and Master's Thesis from the Legal Clinic. [+PDF]
Oñati International Series in Law and Society (Bloomsbury-Hart)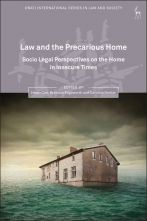 Law and the Precarious Home (Carr, Edgeworth, Hunter)
This book explores the emergent and internationally widespread phenomenon of precariousness, specifically in relation to the home. It maps the complex reality of the insecure home by examining the many ways in which precariousness is manifested in legal and social change across a number of otherwise very different jurisdictions. By applying innovative work done by socio-legal scholars in other fields such as labour law and welfare law to the home, Law and the Precarious Home offers a broader theoretical understanding of contemporary 'precarisation' of law and society.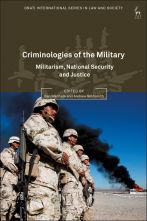 Criminologies of the Military (Wadham, Goldsmith)
This innovative collection offers one of the first analyses of criminologies of the military from an interdisciplinary perspective. While some criminologists have examined the military in relation to the area of war crimes, this collection considers a range of other important but less explored aspects such as private military actors, insurgents, paramilitary groups and the role of military forces in tackling transnational crime.
Oñati Derecho y Sociedad (Dykinson)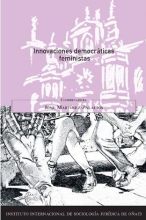 Innovaciones democráticas feministas (Martínez Palacios)
¿Cómo explicar la convivencia del aumento de los dispositivos de innovación democrática y de las medidas para garantizar la presencia de las mujeres en los espacios de toma de decisiones con la persistencia de obstáculos para que las mujeres lleven a cabo su proyecto de participación en los términos que ellas desean? ¿Cómo se relacionan los procesos de ampliación del espacio público y los proyectos de participación de las mujeres en sociedades que aspiran a ser igualitarias y multiculturales?
New Additions
Bellucci, Lucia. La sindrome Ungherese in Europa: media diritto e democrazia in un'analisi di "Law and Politics". Milano : Giuffrè, 2018, pp. 188.
Carr, Helen, Brendan Edgeworth & Caroline Hunter. Law and the precarious home : socio legal perspectives on the home in insecure times. Oxford ; London ; New York : Hart Publishing, 2018, pp. 343.
Cheney, George. Values at work : employee participation meets market pressure at Mondragón. Ithaca, N.Y.; London : ILR Press an Imprint of Cornell University Press, 2002, pp. 189.
Davis, Jessica Milner & Sharyn Roach Anleu (eds.), Judges, judging and humour. New York: Palgrave Macmillan, 2018, pp. 335.
Felstiner, Bill (ed.), What lawyers do: narratives from the Yale Law School class of 1958. Santa Barbara : El Bosque Editions, 2018, pp. 294.
Gastrón, Andrea Laura. A estaca zero: o projeto de tese em direito: Experiências, conceitos e exemplos = A foja cero: el proyecto de tesis en derecho: Experiencias, conceptos y ejemplos. Salvador de Bahía: Editora DosdeJulho, 2013, pp. 304.
Gastrón, Andrea Laura. Arte, creatividad y derecho: reflexiones de una socióloga jurídica. Salvador de Bahía: Editora DosdeJulho, 2017, pp. 195.
Gastrón, Andrea Laura. Situación actual de la mujer en el poder judicial argentino. Argentina, 1993, pp. 104.
Gerlero, Mario S. Sociología jurídica y los movimientos sociales. Buenos Aires: Visión JurídicaEdiciones, 2014, pp. 160.
Ghidini, Gustavo. Rethinking intellectual property : balancing conflicts of interests in the constitutional paradigm. Cheltenham, UK; Northampton, USA : Edward Elgar Publishing, 2018. pp. 421.
Jamin, Christophe. La cuisine du droit: L'École de Droit de Sciences Po: une expérimentation française. Paris: Lextenso éditions, 2012, pp. 277.
Rodríguez-Garavito, César & Julieta Rossi (eds.), La lucha por los derechos sociales: Los fallos judiciales y la disputa política por su cumplimiento. Bogotá : Dejusticia, 2017, pp. 624.
Rodríguez-Garavito, César & Krizna Gómez (eds.), Rising to the populist challenge: a new playbook for human rights actors. Bogotá : Centro de Estudios de Derecho, Justicia y Sociedad, Dejusticia, 2018, pp. 202.
Rodríguez-Garavito, César & Meghan L. Morris (dirs.), Justice through transitions: conflict, peacemaking, and human rights in the Global South. Bogotá : Center for the Study of Law, Justice and Society, Dejusticia, 2018, pp. 284.
Rodríguez-Garavito, César (dir.), Fighting the tide: human rights and environmental justice in the Global South. Bogotá : Center for the Study of Law, Justice and Society, Dejusticia, 2017, pp. 350.
Rodríguez-Garavito, César (dir.), Human rights in minefields: Extractive economies, environmental conflicts, and social justice in the Global South. Bogotá : Center for the Study of Law, Justice and Society, Dejusticia, 2015, pp. 386.
Rodríguez-Garavito, César (ed.), Empresas y derechos humanos en el siglo XXI: La actividad corporativa bajo la lupa, entre las regulaciones internacionales y la acción de la sociedad civil. Buenos Aires : Siglo Veintiuno Editores, 2018, pp. 320.
Sikkink, Kathryn. Razones para la esperanza: La legitimidad y efectividad de los derechos humanos de cara al futuro. Ciudad Autónoma de Buenos Aires : Siglo XXI Editores Argentina, 2018, pp. 336.
Wadham, Ben & Andrew Goldsmith (eds.), Criminologies of the military : militarism, national security and justice. Oxford ; London ; New York : Hart Publishing, 2018, pp. 212.
Barros, Marco Antonio Loschiavo Leme de. Sociedade, Direito e Concôrrencia: reflexoes sociolôgicas sobre o sistema brasileiro de defesa da concorrência. Porto : Editorial Juruá, 2018, pp. 144.
Chaparro Hernandez, Sergio & Catalina Pérez Correa. Sobredosis carcelaria y política de drogas en América Latina. Bogotá : Centro de Estudios de Derecho, Justicia y Sociedad, Dejusticia, 2017, pp. 162.
Díez Sastre, Silvia (dir.), Informe sobre la Justicia Administrativa 2018: tributos, contratos públicos, responsabilidad patrimonial, derechos fundamentales, personal de la Administración, protección de datos y transparencia. Madrid : Centro de Investigación sobre Justicia Administrativa de la Universidad Autónoma de Madrid (CIJA-UAM), 2018, pp. 334.
Gerlero, Mario S. (coord.), Derecho a la sexualidad. Buenos Aires : David Grinberg Libros Jurídicos, 2009, pp. 318.
Gerlero, Mario S. Haciendo sociología jurídica. Ciudad Autónoma de Buenos Aires : Visión Jurídica Ediciones, 2018, 396.
Lahav, Alexandra. In praise of litigation. New York, NY : Oxford University Press, 2017, pp. 214.
Mazzola, Ricardo. Indigenous intellectual property: a conceptual analysis. Milano : FrancoAngeli, 2018, pp. 158.

Thank you to all the donors who sent us their publications in October and November:

Andrea Laura Gastrón, Andreas Haratsch, Bill Felstiner, Gustavo Ghidini, Laura González Beltrán, Marco Antonio Loschiavo Leme de Barros, Mario Silvio Gerlero, Riccardo Mazzola, Sharyn Roach Anleu, Vincenzo Ferrari, Centro de Investigación sobre Justicia Administrativa de la Universidad Autónoma de Madrid.

---

[+Access the library catalogue] [+Visite el catálogo de la biblioteca]
Recent Visitors to the Institute / Han visitado el Instituto
You will find an unique atmosphere to research or write, with the best Library and Documentation Center [+] on Law and Society to make research.
Disfruta de un ambiente único para investigar o escribir, en la mejor Biblioteca y Centro de Documentación [+] sobre sociología jurídica para desarrollar tu investigación.
Jernej Letnar Černič (Nova Univerza, Nova Gorica, Slovenia): 27/10/2018 - 04/11/2018
Friederycke Haijer (Utrecht University, Netherlands): 20/10/2018 - 28/10/2018
"Oñati provided exactly what I needed to get back into the academic work rhythm: a wonderful and complete library, beautiful and inspiring surroundings, and supportive scholars, staff and students. I am grateful for the time spent at the IISL and hope to return one day."
Fruzsina Tóth (Eötvös Loránd University, Budapest): 18/10/2018 - 31/10/2018
Marek Adam Smolak (Adam Mickiewicz University, Poznań, Poland):
30/10/2018 - 15/11/2018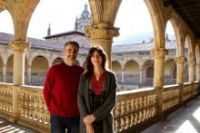 Hernán Olaeta (Ministerio de Justicia de la República Argentina) y Aldana Boragnio (Universidad de Buenos Aires): 05/11/2018 - 07/12/2018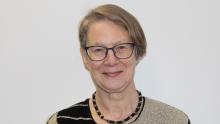 Sarah Blandy (University of Sheffield): 23/11/2018 - 07/12/2018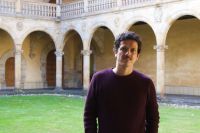 Ricardo Valenzuela Gascón (Universidad Adolfo Ibáñez, Santiago de Chile): 10/12/2018 - 14/12/2018