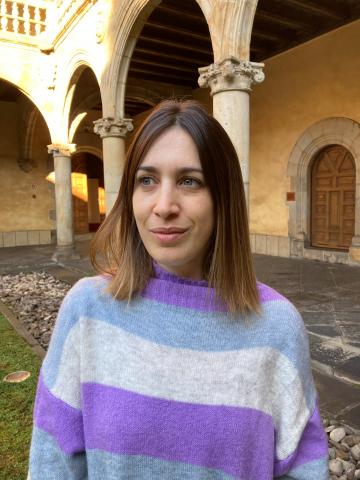 Universidad:
Universidad Nacional De La Plata
Argentina
10 Jan 2022
to
10 Feb 2022
I applied for the Residence Grant of the Oñati International Institute for the Sociology of Law within my doctoral planned research project, focused on sex trade, criminal culture and judicial dynamics in the Province of Buenos Aires. This project is registered in the Institute of Legal Culture of the National University of La Plata, where I teach Sociology of Law, and it was funded for some years by the National Council of Scientific and Technical Research (CONICET).
The main objective of this research is to analyse the legal-criminal mediations around the various kinds of organization and interactions associated with sex trade within the local context of transition from a legal regulatory model to a legal abolitionist model around sex markets, in which the case records acts as a network and deserves an examination on its own terms as a key aspect that reinstates the legal dimension in cultural studies of Law. The proposed approach falls within a cross-disciplinary exchange between the cultural history of Law, the socio legal approaches to Justice and gender studies; with the aim of conducting a more complex analysis of legal categories and concepts from a socio legal perspective.
The aim of my application was to develop a deeper approach to the sources employed at the local level (specially, legislation, doctrinaire productions, case files, and prison dossiers) by putting them into perspective in comparative terms. The exploration I was able to do during my residence −making use of the specialised library stock, such as journals, dissertations and reference works to which there is no access in Argentina− contributes to the analysis of the senses in action during processes of production, circulation and reception of legal ideas, studying that cultural travels and the influences and debates that have outlined the offences related to pandering and their specific articulation in judicial processes.
Furthermore, I took advantage of the IISJ Library where I could get to know new trends and perspectives in cultural studies of law. The environment of the Library as well as of the Antia Residence is optimal to work and study and to exchange with other students. Moreover, the workers always showed willingness to cooperate in a really gentle way.
My residence was a very rewarding experience, strengthened by the possibility of knowing such an amazing place as the Basque Country, its beautiful landscapes and its profound history and culture. I hope to visit Oñati again soon. Thanks!
Para más información:
Workshop Coordination Team
Avenida de la Universidad, 8
Apartado 28
20560 Oñati (Gipuzkoa) - Spain
T: +34 943 78... Ver teléfono
E: workshop@iisj.es

@IISJOnati