67. The Right to the Continuous Improvement of Living Conditions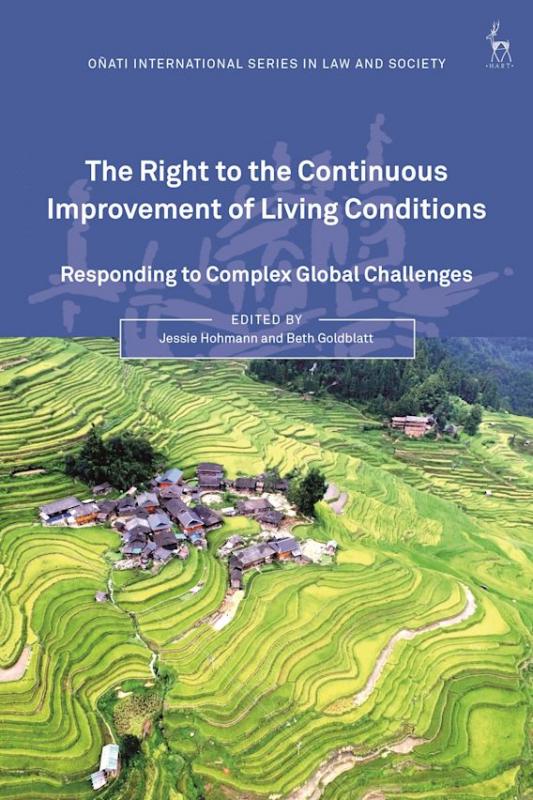 pdf files:

Table of Contents

Introduction

20% Discount Flyer
Editors: Jessie Hohmann, Beth Goldblatt
2021 , 288 , ISBN: 9781509947836 (Hardback), 9781509947874 (Paperback), 9781509947843 (Epub - Ebook and Mobi), 9781509947850 (Ebook - PDF)
What does the right to the continuous improvement of living conditions in Article 11(1) of the International Covenant on Economic, Social and Cultural Rights really mean and how can it contribute to social change? The book explores how this underdeveloped right can have valuable application in response to global problems of poverty, inequality and climate destruction, through an in-depth consideration of its meaning.
The book seeks to interpret and give meaning to the right as a legal standard, giving it practical value for those whose living conditions are inadequate. It locates the right within broader philosophical and political debates, whilst also assessing the challenges to its realisation. It also explores how the right relates to human rights more generally and considers its application to issues of gender, care and the rights of Indigenous peoples. The contributors deeply probe the meaning of 'living conditions', suggesting that these encompass more than the basic rights to housing, water, food, and clothing. The chapters provide a range of doctrinal, historical and philosophical engagements through grounded analysis and imaginative interpretation.
With a foreword by Sandra Liebenberg (former Member of the UN Committee on Economic, Social and Cultural Rights), the book includes chapters from renowned and emerging scholars working across disciplines from around the world.
For more information:
Leire Kortabarria
IISJ (Publicaciones)
Avenida de la Universidad, 8
Apartado 28
20560 Oñati (Gipuzkoa) - Spain
T: +34 943 78... Ver teléfono
E: publications@iisj.es

@IISJOnati