63. Digital Family Justice: From Alternative Dispute Resolution to Online Dispute Resolution?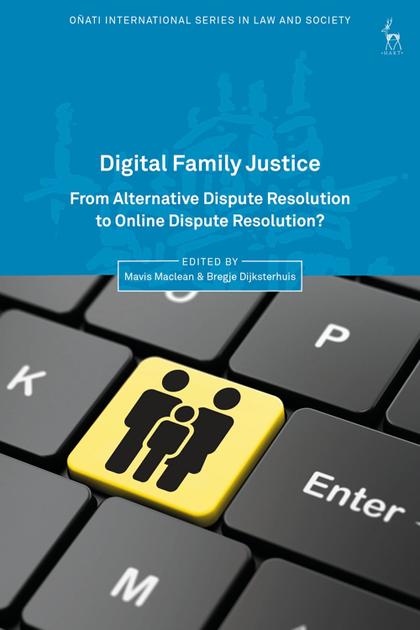 pdf files:

Table of Contents

Introduction

20% Discount Flyer
Editors: Mavis Maclean, Bregje Dijksterhuis
2019 , 256 , ISBN: 9781509928521 (Hb), 9781509928545 (PDF eBook), 9781509928538 (EPUB eBook)
The editors' earlier book Delivering Family Justice in the 21st Century (2016) described a period of turbulence in family justice arising from financial austerity. Governments across the world have sought to reduce public spending on private quarrels by promoting mediation (ADR) and by beginning to look at digital justice (ODR) as alternatives to courts and lawyers.

But this book describes how mediation has failed to take the place of courts and lawyers, even where public funding for legal help has been removed. Instead ODR has developed rapidly, led by the Dutch Rechtwijzer. The authors question the speed of this development, and stress the need for careful evaluation of how far these services can meet the needs of divorcing families.

In this book, experts from Canada, Australia, Turkey, Spain, Germany, France, Poland, Scotland, and England and Wales explore how ADR has fallen behind, and how we have learned from the rise and fall of ODR in the Rechtwijzer about what digital justice can and cannot achieve. Managing procedure and process? Yes. Dispute resolution? Not yet.

The authors end by raising broader questions about the role of a family justice system: is it dispute resolution? Or dispute prevention, management, and above all legal protection of the vulnerable?
For more information:
Leire Kortabarria
IISJ (Publicaciones)
Avenida de la Universidad, 8
Apartado 28
20560 Oñati (Gipuzkoa) - Spain
T: +34 943 78... Ver teléfono
E: publications@iisj.es

@IISJOnati