We hope that these images give you a taste of the ambience at the IISL library.
The calm of the reading rooms, a special space to read, write ...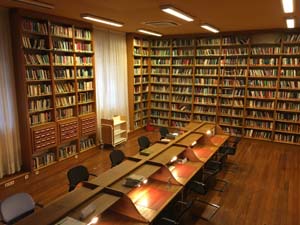 and think. The beauty and silence of the yard and the building where we are..
The stimulating atmosphere of work among the users, scholars and students, so often mentioned at their comments.
We encourage you to go from this virtual visit to a real one to enjoy these resources.
Looking forward to seeing you soon!
For more information:
Biblioteca
Rakel Lizarralde Maiztegi
E: r.lizarralde@iisj.es
T: +34 943 71... Ver teléfono
---
IISJ (Biblioteca)
Avenida de la Universidad, 8
Apartado 28
20560 Oñati (Gipuzkoa) - Spain