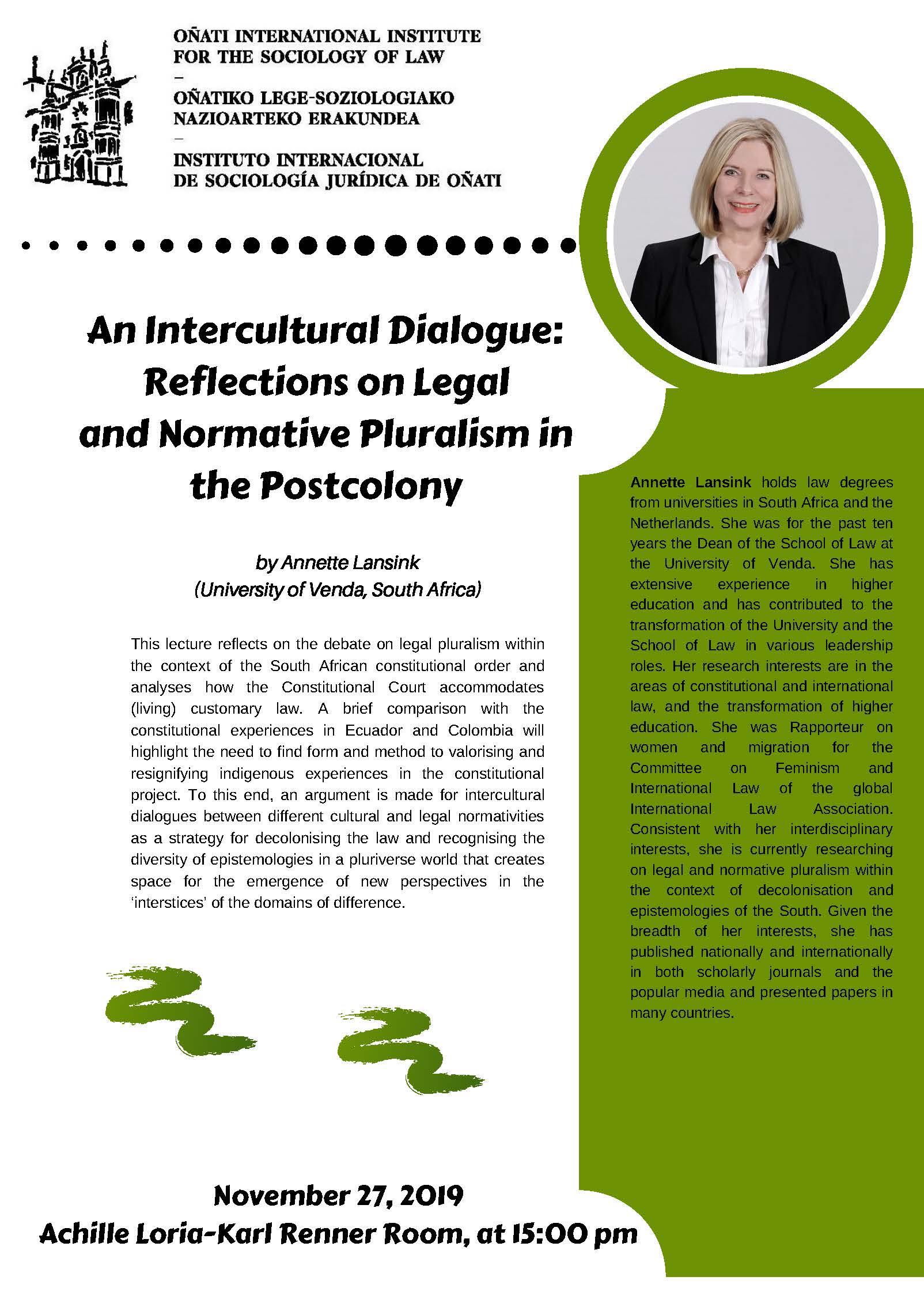 Professor Annette Lansink, who is a visiting scholar at the IISL these days, will give the lecture titled An Intercultural Dialogue: Reflections on Legal and Normative Pluralism in the Postcolony, today, 27 November, at 3:00pm. This lecture is aimed only at the Master's students.
This lecture reflects on the debate on legal pluralism within the context of the South African constitutional order and analyses how the Constitutional Court accommodates
(living) customary law.
Annette Lansink holds Law degrees from universities in South Africa and the Netherlands, and has been Dean of the School of Law at the University of Venda (South Africa).